ICA Industrial Specialist
The solutions we provide are ultimately efficient and effective, from surface preparation and preliminary treatment methods to protective coatings, fireproofing and specialist access systems.
ICA teams are experts in their chosen trades. We are responsible for all our specialist access systems including V- Deck, rope access and scaffold. ICA will select the most appropriate access technique to ensure the safe and efficient execution of the work scope.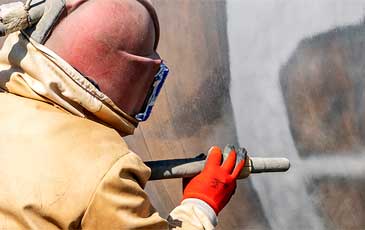 We are qualified specialists in surface preparation using hand and mechanical techniques, including ultra-high pressure water jetting and Eco-Vapour grit blasting.
ICA supply competent and qualified specialist resources to fulfil all methods of Surface Preparation.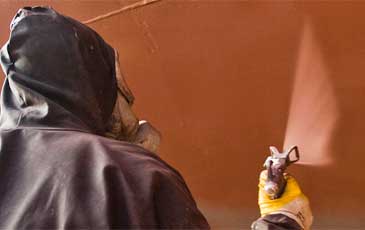 Our wide ranging experience can be applied to any of the following specialist coating solutions.
We specialise in multi-component system applications, passive fire protection coatings as well as but not limited to screed and self-levelling screeds for deck areas.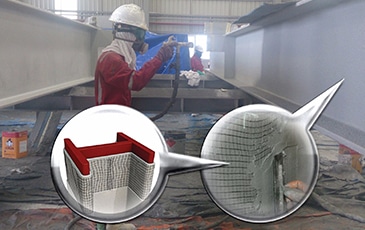 We have extensive in-house technical knowledge which allows us to advise clients on how to best achieve their required specs in the most cost-efficient manner.
Working with established manufacturers & suppliers, we manage every stage of your project from product selection, installation to application.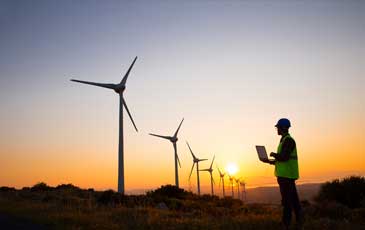 Our coating inspectors monitor all applications on site and adhere to client specifications to ensure the long-term performance of any coating solution.
With a strong combination of consultancy expertise and solid technical competency we are more than able to fulfil your requirements.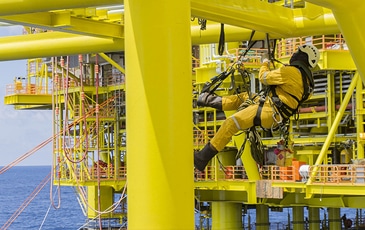 ICA specialise in the installation of efficient working platforms. Over the last few years, we have invested in the V-Deck: Suspended Decking Systems and have used them successfully on several on and offshore Fabric Maintenance campaigns.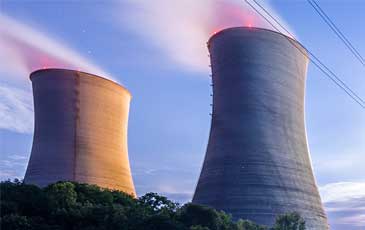 ICA offer highly engineered repair mortars, fairing coats and renders, high performance decorative anti-carbonation coatings and waterproof anti-corrosion coatings for both steel and concrete all based on proven polymer/cement technology. Advanced & innovative method of education & training
The training programme has been developed with industry experts to provide a comprehensive package of modules that are available to ensure the user gains an insight into basic corrosion, methods of surface treatment, and the application of protective coatings.
Over 30 years industry experience
Industrial Coatings & Access (ICA) are an industrial fabric maintenance services company.
We specialise in all types of industrial coatings and offer end to end solutions for maintaining for your assets' integrity.
Our Management & Supervision team have substantial industry experience and we are extremely well positioned to offer our services with absolute confidence that we can meet your needs and expectations.
Years Industry Experiance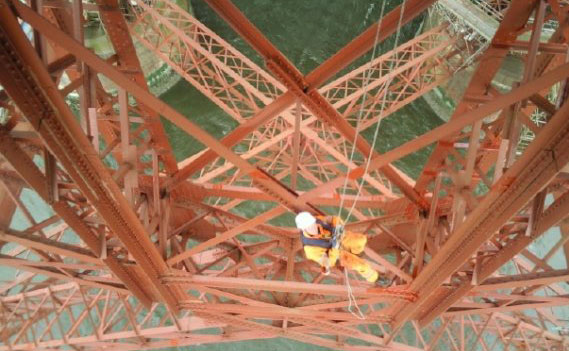 Our portfolio is full of projects that have been completed to our customers satisfaction.
Browse through some of them featured below.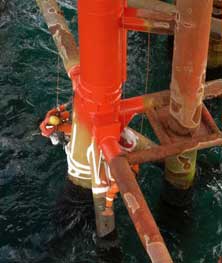 Stripe Coating
Stripe Coating

Stripe Coating down in the splash zone, Southern North Sea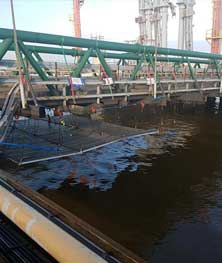 Jetty Pipe Rack
Jetty Pipe Rack

Client required access to a congested 350m triple level jetty pipe rack to carry out NDT inspection, surface preparation and coating application works.
Due to access road and laydown area re- strictions, a limited amount of equipment could be stored on the jetty.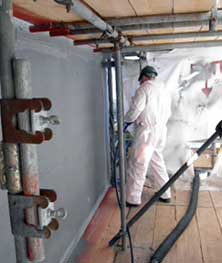 FPSO
FPSO

FPSO done whilst still in service in North Sea in 39 days 960sqm blasted, primed and 12.8 mm Jotachar &  top coated.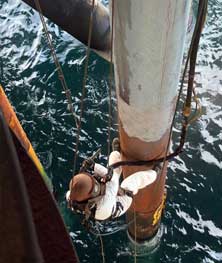 Splash Zone
Splash Zone

Working down in the splash zone.
It is with great privilege that I write to you in recommendation of Tommy Whittleton. I have worked with Tommy on numerous contracts over the last three years. In this time I have found Tommy to be a Very Hard working and conscientious person who is never afraid to take on a new challenging task. Tommy has very high safety leadership skills, he is a self directed person who is able to communicate effectively and meet even the most demanding challenges. During the three years I have known him Tommy has proved he is very competent in Coating Condition Surveys and Inspections from working on the workface to the supervisory role he has Demonstrated high levels of experience and the ability to maintain positive working relationship with both the team and the client all to a very high standard.
Stephen Sissen | F.M. QA/QC Engineer

I have recently worked in conjunction with Tom and ICA on some consultancy work and I have to say that the professionalism & knowledge along with the experience was very encouraging, had no issues with problem solving and enhancing the specification to ensure that a project would be a lot more streamlined and efficient, also one of the main things that sticks in my mind is how serious ICA take health and safety of the workforce and others, I would seriously recommend any company to engage with Tom and the team in future projects.good luck Tom for the future.
Steven Slack | Contracts Manager at Ferrous Protection Ltd

I had the pleasure of working with Tom while working on the same project, I found Tom to be very professional & have a vast knowledge of protective coatings, inspection & all round FM. While I was inspecting the work he was completing his acceptance of intervention & willingness to assist my inspections was commendable. I would not hesitate to work along side Tom again.
David Wright MICorr | NACE LEVEL 3 - Offshore Fabric Maintenance Engineer at ALTRAD - Cape Qatar

I have known Tom for a approximately 20 years, and he has been my Painting Supervisor on my last couple of jobs. He is a very friendly guy & very approachable who knows how to get the most productivity safely out of any workforce & still keep them happy, I am looking forward to working as part of a team with Tom in the driving seat as he always knows how to plan the job and the men around him to get the best quality of work there is to be had. I would recommend Tom to be part of any company as he 100% dedicated to his reputation for good quality.
Graeme Olley | Owner / Director of Sky Abseiling Services

I have known Tom for many years now and I can say that he is one of the most honest,thoughtful and professional people I have had the pleasure to do business with. We have worked closely on several high profile contracts to acheive the same goal, customer satisfaction where health and safety comes first combined with value for money and complete reassurance of the work in hand I would highly recommend Tom for anything associated with your business needs relating to his specialist field.
Rob Donaldson | Managing Director at R & D Insulations Ltd

Let's Make Things Better
Let's talk about your next project